Activated carbon bag packing machine (automatic)
Activated carbon bag packaging machine is known as activated carbon automatic packaging machine. It was developed and designed by Xinghuo based on the theme of low carbon environmental protection which is very concerned in the market. Because activated carbon is widely used, it has always been welcomed by customers. It is mainly used in various aspects of industrial and agricultural production, such as: air purification, beverage water treatment, wastewater pre-treatment, chemical catalyst carrier, and so on. Spark has finally developed a new high-end activated carbon bag packaging machine to meet the market's needs through study and research based on market surveys and customer reactions. This equipment is mainly used for activated carbon, amorphous carbon, and black powder objects. Automatic bag packaging of granular and loose materials in pharmaceutical, food, feed, chemical, additive and other industries.

Functional principle:
1. It uses a microcomputer operation control system and advanced science and technology. The operation is very simple, and it will be as soon as you learn it.
2. The equipment has the characteristics of high precision, high speed, high life, and good stability.
3. The funnel adopts fast and slow vibration feeding, which can automatically correct errors, thereby achieving high-precision and highly accurate packaging.
4. All parts are made of stainless steel, which effectively guarantees the safety and hygiene standards of the product, can be anti-corrosion, dust-proof, easy to clean, and fully meets customer needs.
Technical Parameters:
Packaging capacity: 100-300 times / h
Accuracy + 0.5%
Specification 20-3000g
Sealing size 500 * 10mm / 2 single bag error ≤ ± 1g (single scale)
Dimension 1220 * 680 * 900;
Machine power: 500 watts, installed weight: 180kg
Power 380v / 50v / 50Hz (1.5kw);
Machine volume 870 × 880 × 2000 (mm)
Customer case for this product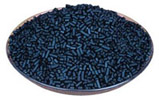 Previous: Already the first! Next: Bag chocolate packing machine